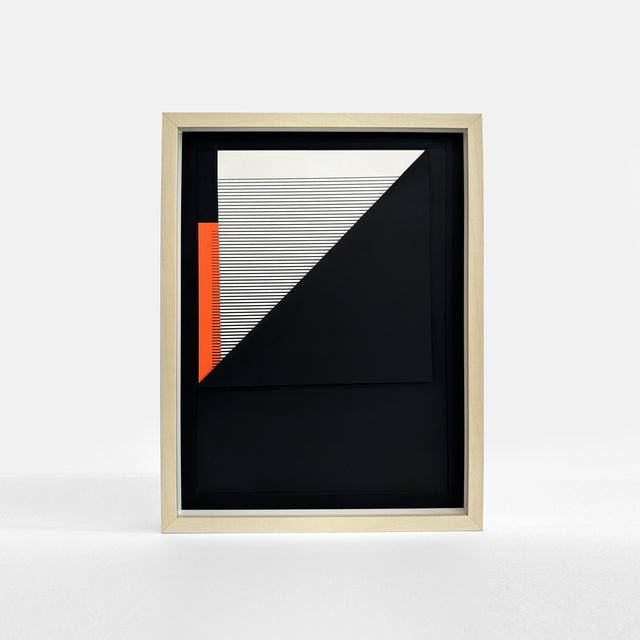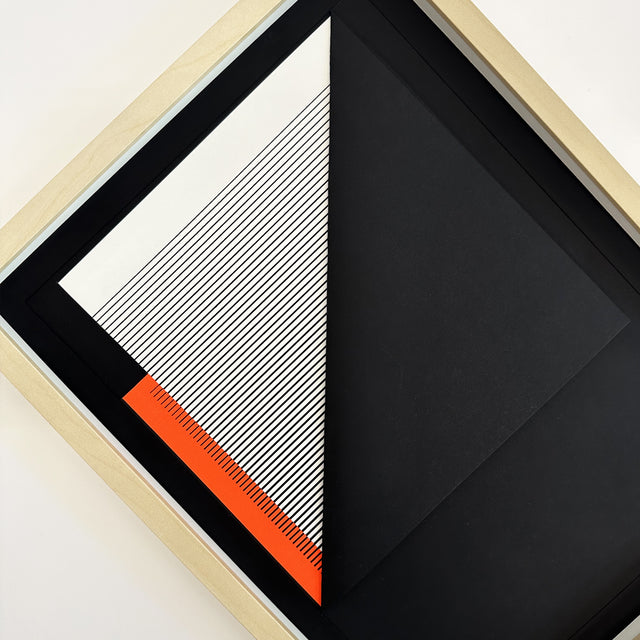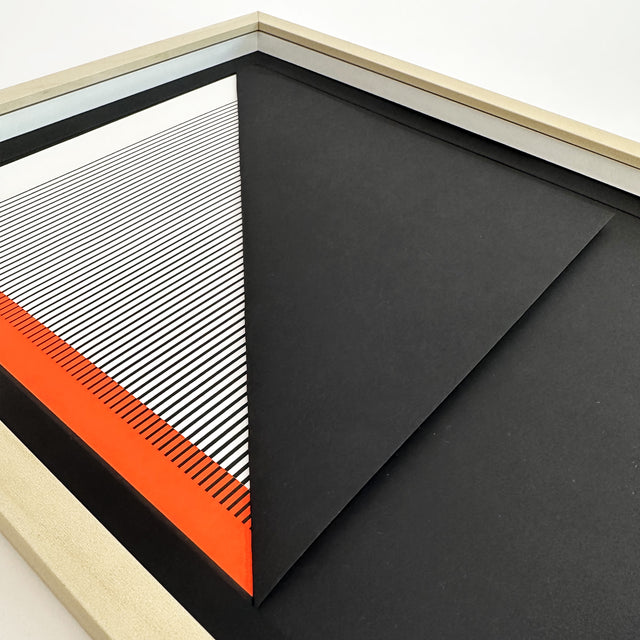 Folded is a series of unique handmade artworks made by precisely folding and gluing papers together to create geometric and volumetric constructions. Small details made from handmade screenprints are combined with fine art papers.
Each piece is unique and sold in a wood frame and plexiglass for shipping – we recommend replacing the plexiglass for real glass.
Colors:
 black lines on white and neon orange paper + Italian black paper.
Size: 30x40cm