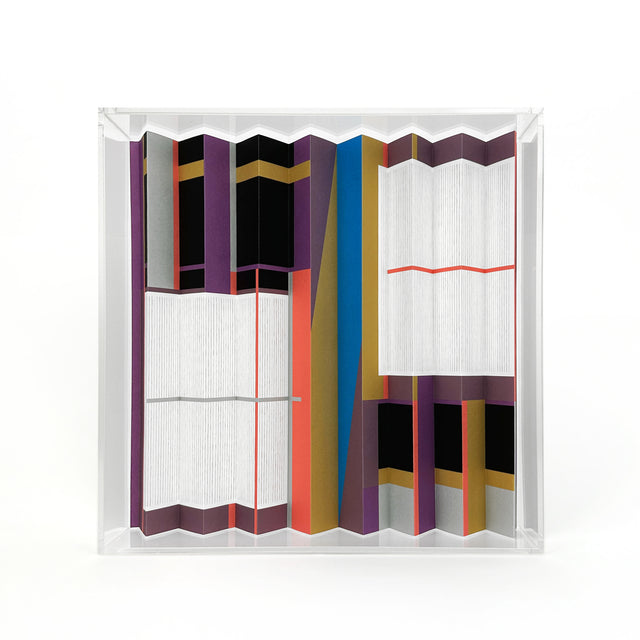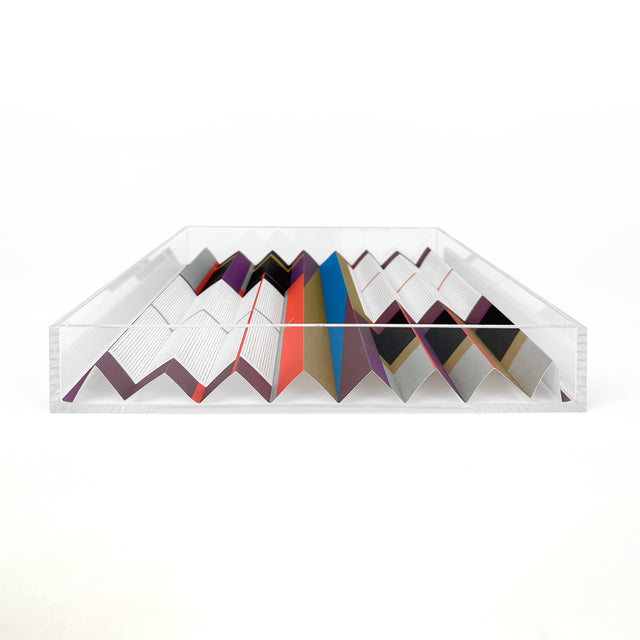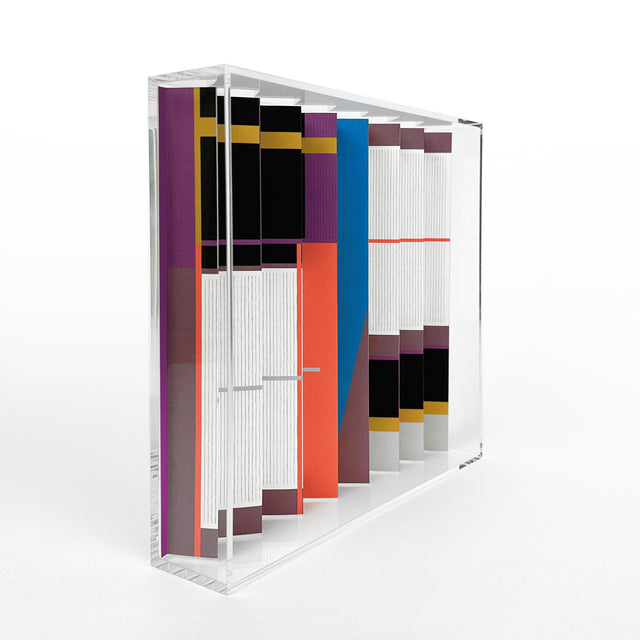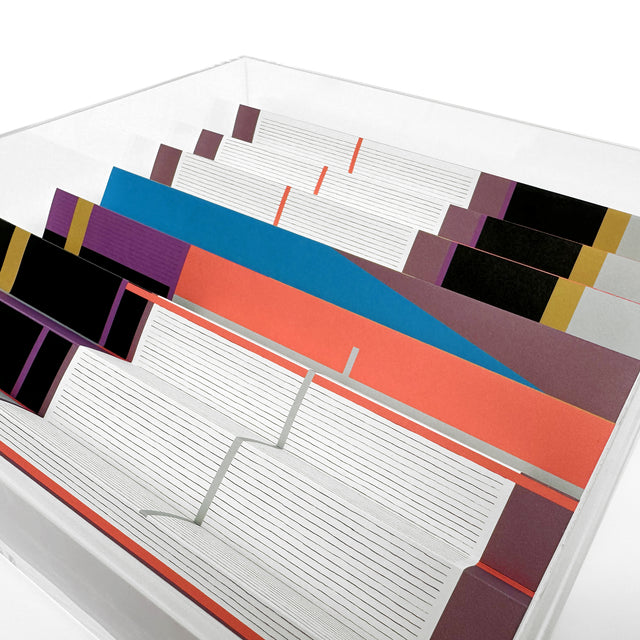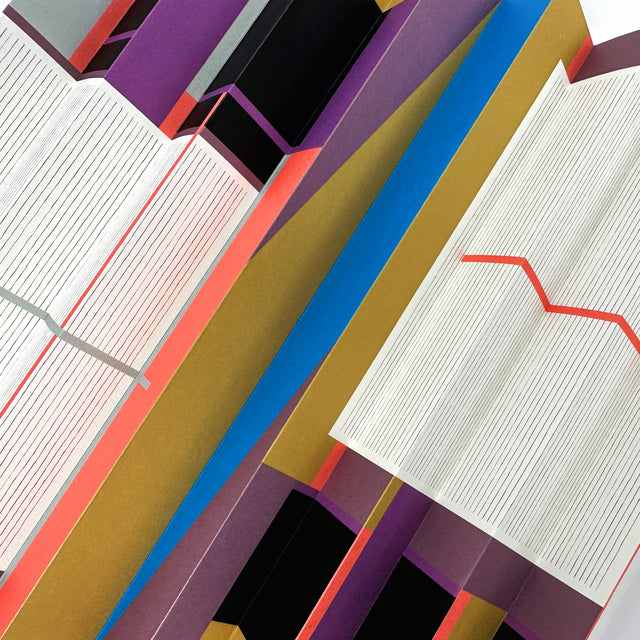 Experience the mesmerizing charm of this volumetric artwork with its captivating colorful graphics and lines visible from both sides. The folded paper design offers a dynamic display, revealing different images from various angles. Printed on Japanese 100g paper, manually folded, and mounted inside an acrylic box. Hang it on the wall using the specially designed system or use it as an eye-catching table centerpiece.
Main colors in purple, salmon, vivid blue, yellow mustard, grey and black.
– Limited edition: 5 and 10 copies.

EXTRA CARE: 
Handle acrylic or plexiglass artwork with extra care due to its delicate and premium nature. To prevent scratches, use a soft cotton cloth or a slightly damp cloth with soap for areas with grease. Be gentle and avoid applying excessive pressure while cleaning. Never use abrasive cleaning products or sharp objects to clean the artwork. Additionally, protect the artwork from direct sunlight as prolonged exposure may cause changes in its transparency over time.