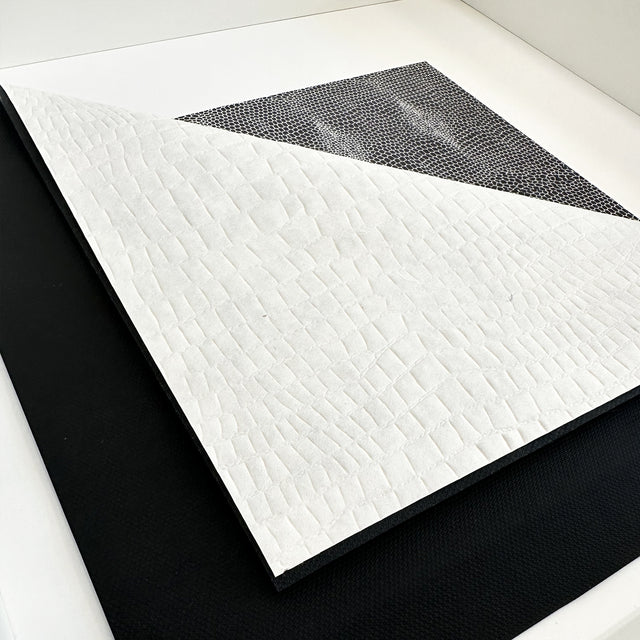 Folded is a series of unique handmade artworks made by precisely folding and gluing papers together to create geometric and volumetric constructions. 
Each piece is unique and sold in a wood frame and plexiglass for shipping – we recommend replacing the plexiglass for real glass.
Colors:
 black and white animal pattern texture papers + Italian black paper.
Size: 37x37cm