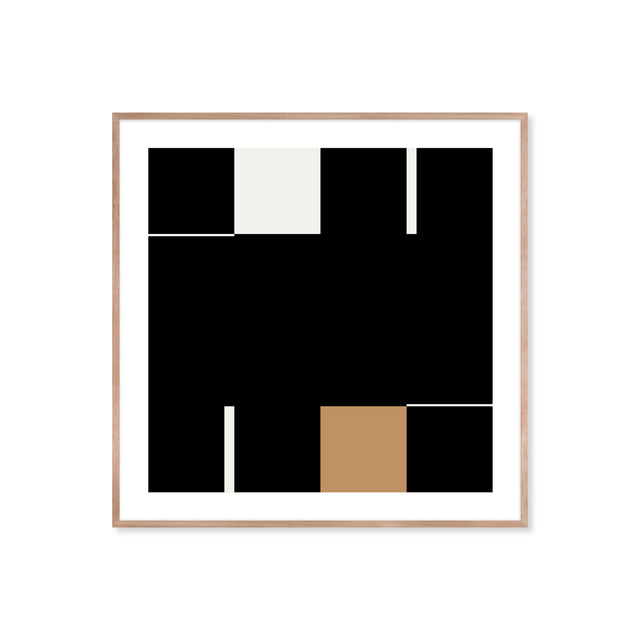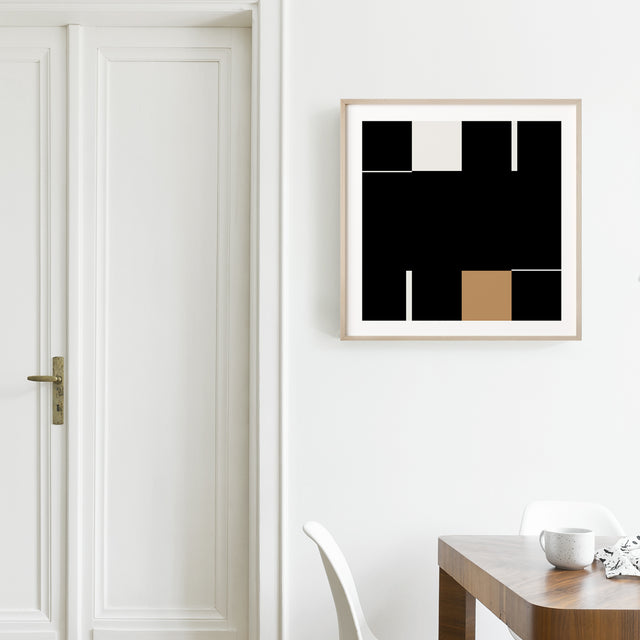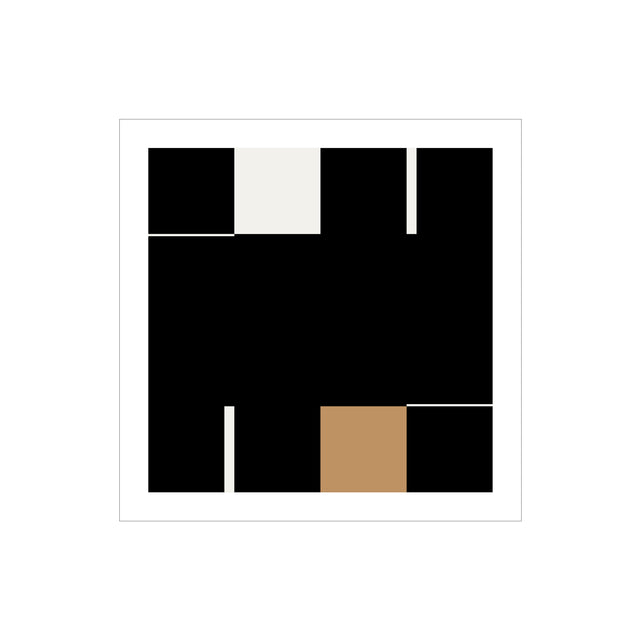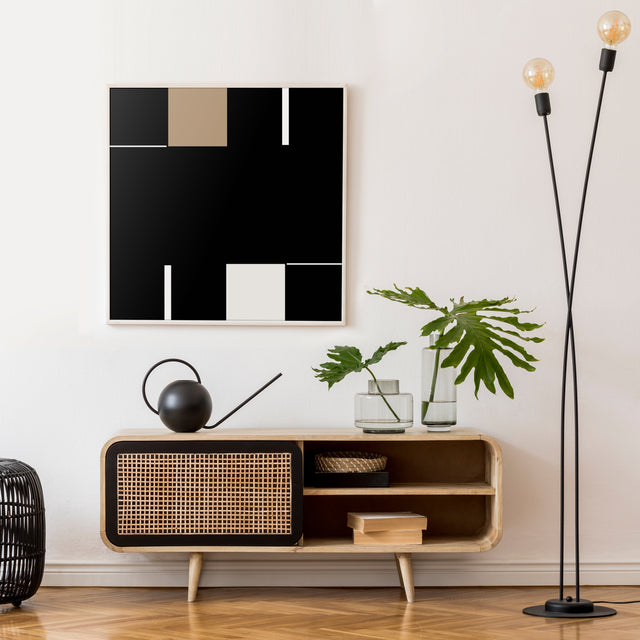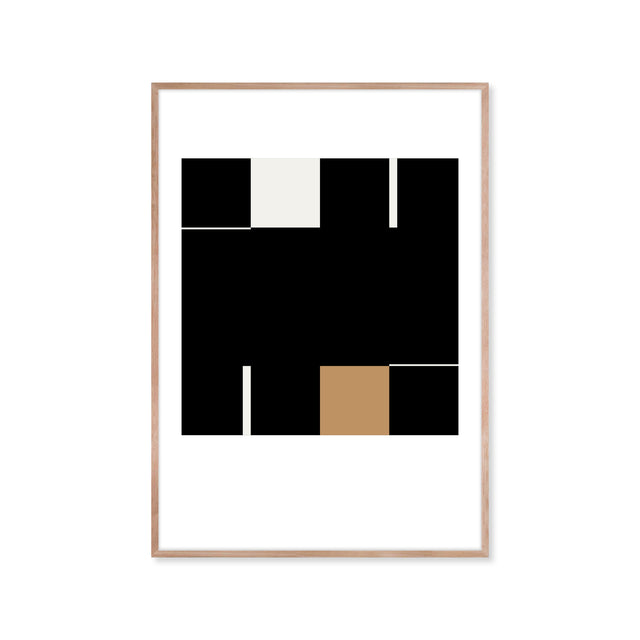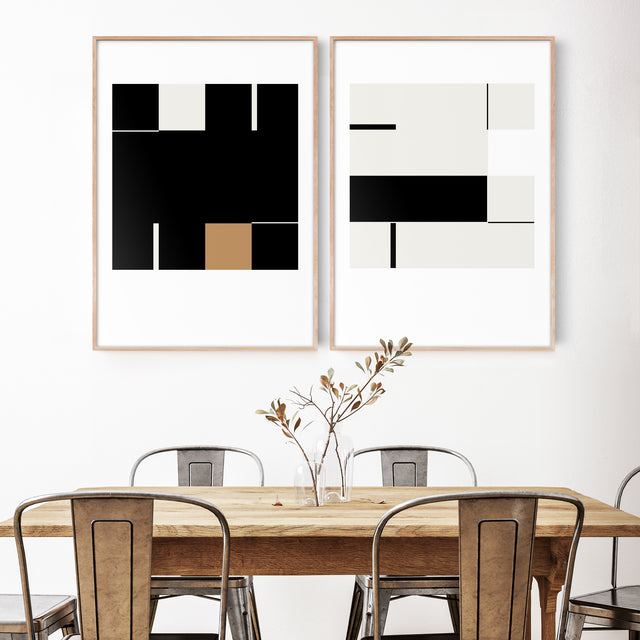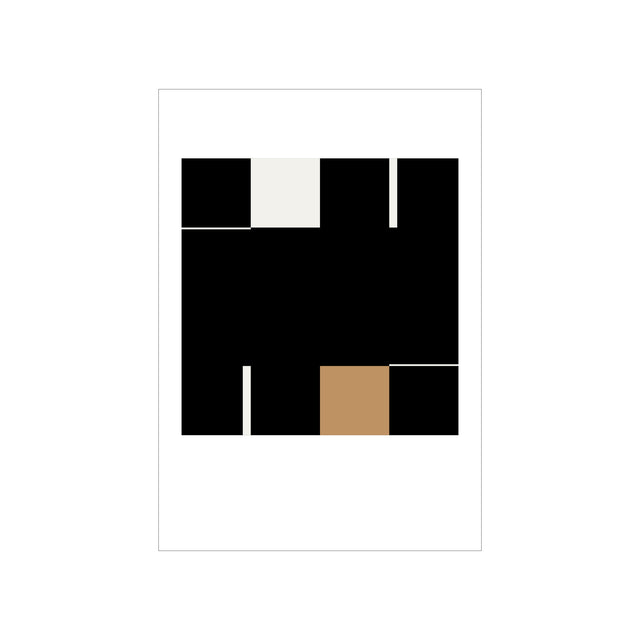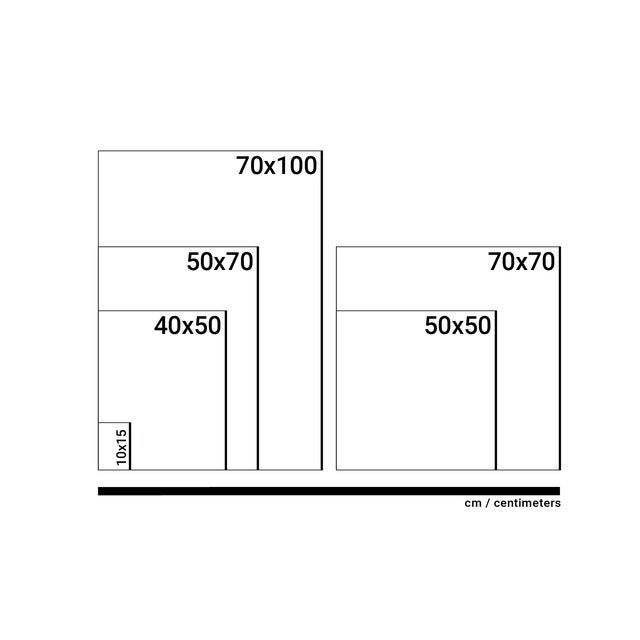 Minimalism and geometry in an invisible grid designed on deep black background. Circles, squares, and polygons nudge up against each other and interact as if they are competing for space and balance on the same paper. For all the square formats you can order this design without the white border around the printed area – please, make notes during check-out.
Our Papers
We have carefully chosen two high-quality fine art papers on which we print our designs, offering outstanding quality and an excellent look and feel. Both guarantee vivid colors with perfect definition, line by line. Read more on the Prints & Papers menu.
PREMIUM MATT – a matt coated 230g paper that is just perfect for our prints and still affordable on price. Its high quality combined with the fine art printing process results in outstanding artworks with intense and vibrant colors. Perfect choice if you want to decorate your space without high costs.
MUSEUM MATT – add extra value to your print with this Photo Rag® from Hahnemühle, German world's most popular paper. The white cotton boasts a lightly defined felt structure, lending each artwork a three-dimensional appearance and impressive pictorial depth. Its acid-free production allows colors to remain the same for up to 75 years. All formats printed on 188g, and the large 70x100cm printed on 310g. Vivid colors, deep blacks, and perfect reproduction.
EXTRA CARE
We send a free pair of cotton gloves with your order – wear them for extra care while handling and framing the print. Always avoid touching or cleaning the surface with fingers or sharp materials.
Limited edition
All our designs are unique artworks printed limited to 100 copies. Our prints are shipped with a signed and numbered certificate with instructions included on each order. We have a special edition of only 30 copies when ordering one of our designs in large 70x100cm format.

Handled with care
Prints are carefully packed and shipped in resistant packages or special envelopes for small sizes.
Fits standard frames_ 
All formats can be framed with most regular frames.
The frame is not included_
Large sizes are available_
Drop us a line for more information.